The three episode test is a pretty commonly used method of determining whether or not a show is good. You watch three episodes of an anime and only then do you decide whether or not to drop it. While I admit, watching three episodes of a show will tell you whether or not you'll like it the vast majority of the time, I think it's a huge waste of time. From my experience, it takes much less than three episodes to tell whether you'll like a given series, maybe even less than an episode depending on the show.
I know that last statement is going to not sit well with some people, but I'm a strong believer that it's completely fine to drop an anime a few mere minutes into its first episode. Over half of my dropped list is shows that I only watched one episode of. I think there are definitely some shows that it will only take an episode if not a few minutes to tell where it's going. Dynamic Chord was boring, choppy, unappealing aesthetically, had no interesting characters, and seemed to disregard story altogether, I dropped it maybe 12 minutes into the episode. Eromanga-sensei was just trashy. Trash is fine and liking it is fine, but this just wasn't my kind of trash. People told me that Gakkougurashi had a good first episode because of the twist, but it didn't have anything else interesting happen after that. While the twist was really smart and the first episode was fine because of it, I could tell by the actual technical aspects of the show that it wouldn't last if it didn't have any more good writing. Ika Musume (Squid Girl) is a comedy, but I don't find the comedy funny. Two Car was probably made by Siri and Alexa accidentally starting a conversation in someone's living room, there's really no substance to it. These are all really good examples of anime that I just knew I wouldn't enjoy.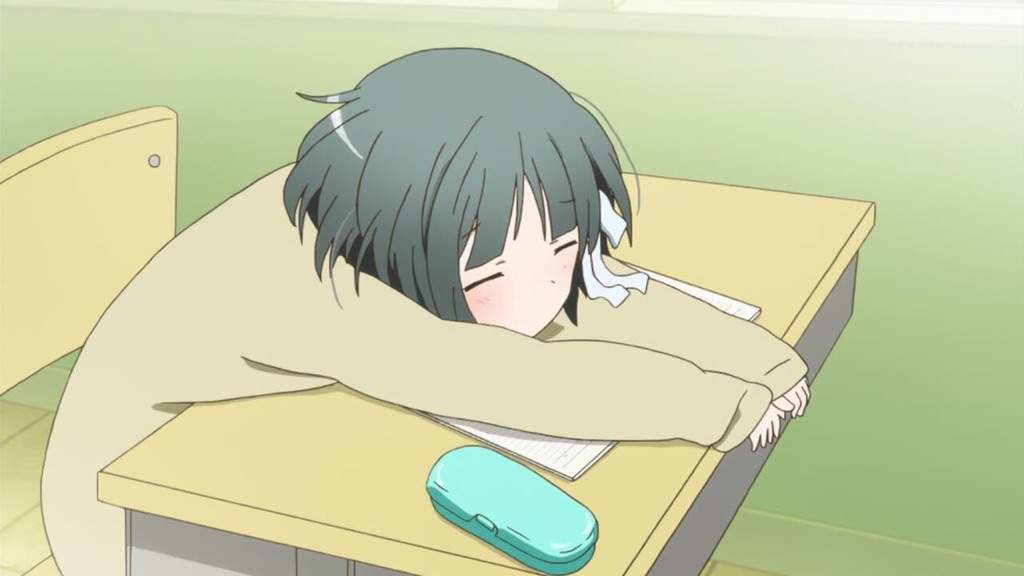 But there's already a good counter-argument to this. If you only watched one episode, how do you know that the show didn't get better? This is a very valid question, and honestly, no, there's no way of knowing with 100% certainty that a show will never improve. However, I think it's a really rare case that it does. And what I've found through thinking about examples of dropped shows that I tried to pick back up, I've found, for myself at least, a pretty good way of knowing what will and what won't be enjoyable an episode or two down the line. I'm going to talk about my experiences with a lot of shows here, but it's all in support of my point, so bear with me.
Cheating Craft is not a good show. However, I was hesitant to drop it at first because I hoped that it could get better. I knew that great things could be done with the premise, so I waited, and waited, and waited. I finished the show and gave it a three. I wasn't employing the three episode test then, but doing so would've still gotten pretty much the same result: watching too much of a show I didn't like.
Umaru-chan was tough to get through. I don't mean that it was boring or bad in any regard. It was just completely infuriating. This seeming torture porn of a comedy was just too much for me to handle at first, and I dropped it with a seven. I knew that the writing was good and the jokes were great, I just didn't feel like the target audience. However, I later picked it up with a different mindset and realizing that Umaru got less annoying over time, I found myself really enjoying the show. My score of the show stayed the same, but this time I actually liked it.
18if was really confusing from the beginning. After the first episode, I couldn't tell whether I was going to give it a four for being messy and stupid or an eight for being a hilarious parody. I ended up watching a couple more episodes and eventually, I determined that it was the former of the two previously stated options.
Devils' Line really just isn't my thing. Again, trash is fine, but this just wasn't my kind of trash. I wasn't a fan of anything in the show and the premise wasn't enough to drag me back in. Although, I did attempt to continue watching it for other reasons. I still really found myself disliking it. Nothing changed, I wasn't a fan of anything they were doing and I still didn't think the show was any type of good on a technical level.
Flip Flappers seemed like a blurry mess to me. It was really nice to look at, the writing seemed fun, I found myself liking the characters a lot. However, I had no idea what happened. After watching the first episode, I had no idea about how anything worked, and it left me unwanting to finish the show. The premise hadn't established itself well and that made me drop it. However, I later heard that it was an amazing show by a ton of people. Picking it back up again, I seemed to agree. I ended up quickly watching the rest of the show and ending it off with a nine.
Finally, Katsugeki/Touken Ranbu was a drag. The writing was bad, the action was boring, the story was understandable but all over the place, nothing happened for a reason, things were just stupid. I dropped it after a mere ten minutes and my ex dropped it after just six. Nothing about the show was horrible, but everything was below average. I ended up picking it up again and only finished the episode because of a deal I made with a friend who liked the show. Nothing changed. An episode isn't that much, but I spent double the amount of time watching the show and came out with the exact same opinion of it.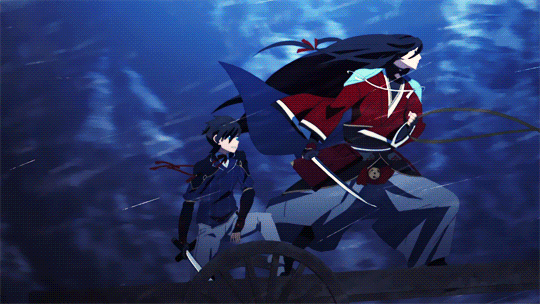 Now, what I've learned from all of this is an easy concept to apply to any dropped show. The shows I just mentioned could all be put into two categories: ones I dropped because of confusion with the premise, and ones that I didn't like, despite not having a problem with their premise, just the execution. With the former group, the three episode test seemed to work really well. However, for the second, it did nothing but waste time for me. If you really think about a show and its development process, what changes over the course of three episodes? A show's execution probably won't change over the course of three episodes, it's not like you go from bad at doing something to good at doing it over the course of two weeks. But can a premise take time to establish itself? For sure. If after only an episode, you know that you don't like a show's execution, you can almost always safely drop it. However, if whether or not you like a show lies solely in what happens with the premise, you might want to watch a few episodes.
My theory is that the three episode test was made to be a way of determining a show's premise. Then, the meaning was slowly warped to determine a show's quality instead due to a community-wide game of telephone. As someone who's a member of MAL Rewrite, I know that three episodes are perfect for determining a show's premise. Most of the synopses on the website were only written after two or three episodes of the show being watched because that's the sweet spot. However, I think that three episodes are way too much time to determine whether or not you'll like a show unless your liking it relies on the premise.
So the next time you watch a show and don't like it after one episode, hear me out and ask yourself something. Is your enjoyment of the show at all going to be affected by the premise changing/establishing clearer? If not, I think it's safe to say that you won't be missing out by dropping the show after only watching an episode. Watching an hour of anime is a lot of time. If you're more conscious of what anime you do and don't drop, you may find yourself saving a lot of time.
Wow, this post was long. I probably could've cut out all the examples and gotten my point across in a couple hundred words, but I wanted to really hammer it in that I don't support the three episode test as something universal at all and I have the experiences to back it. Plus, it was a fun way to talk a little bit about a lot of shows I'll likely never cover. Hopefully, I can start to drift back on schedule with posting, I've been fumbling here and there, but I haven't been forgetting that the blog exists for a month in like… a whole month or two now. Whoopee! Anyways, thanks for the support lately. We're only a third way into the month and it's already been my #1 for comments and likes since starting the blog. While I like getting views, it's a lot better feeling when I get comments and likes, it lets me know that people got something out of my posts. Now with that out of the way, I'm currently averaging two hours of sleep a night, so I should probably go try to change that. I hope to see all of you soon!